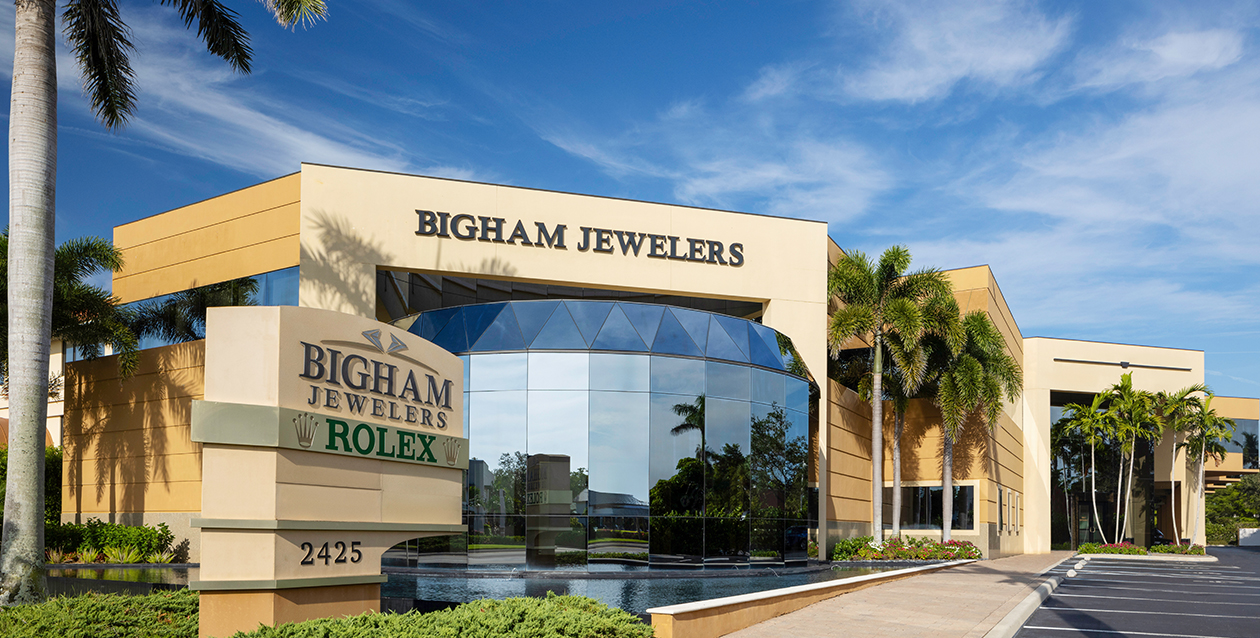 Together with members of her family, Kathy Bigham, founder, president and CEO, established Bigham Jewelers as a comprehensive Naples fine jewelry business, in 1995.
The company was successful from the start and enjoyed early and lasting relationships with some of the world's most prestigious jewelry and watch brands.
The four-member Service Department attends annually to more than 8,000 jewelry and watch repair requests, and a talented Jewelry Designer transforms customers' visions into new creations of wearable designs.
Bigham Jewelers' competent and professional Team is committed to providing the best in customer service, every day, according to our formally adopted Mission Statement:
We strive Every Day to Earn Our Clients' Confidence and Trust by Meeting and Exceeding Their Expectations of Quality, Service and Unsurpassed Value!