OUR SHOWROOM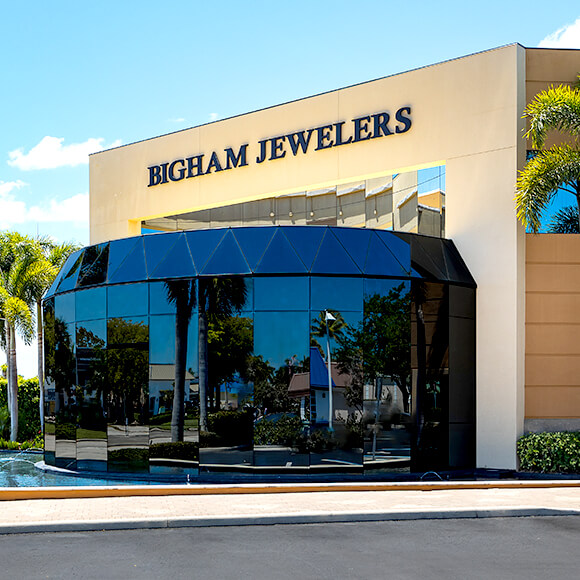 ROLEX AT BIGHAM JEWELERS
Soon after the original Store's opening, Rolex joined the exclusive brands featured at Bigham Jewelers. The Team's horological knowledge and palpable passion attracted a growing number of watch collectors from around the country who remain friends to this day.
ELEGANT ROLEX CORNER
Bigham Jewelers' much larger second location in Naples, Florida allowed room for an inviting area dedicated exclusively to Rolex watches. A quietly elegant Rolex Corner encourages visitors to linger and explore the many one-of-a-kind features of a fine Rolex timepiece. Guests might also inquire about service details that ensure the continuing top performance of their prized Rolex watch.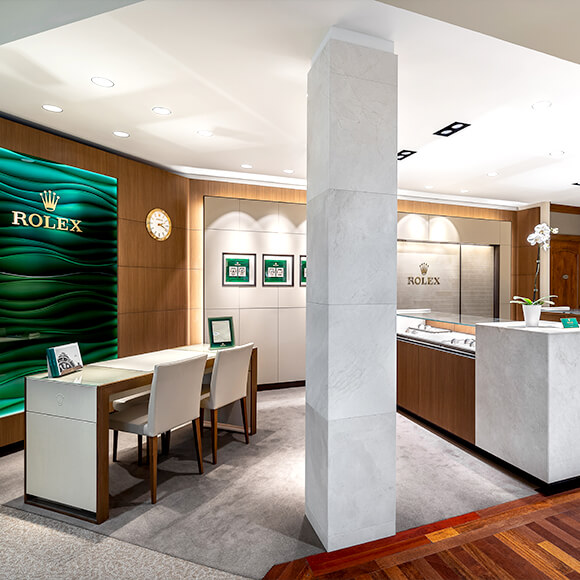 CREATING LASTING RELATIONSHIPS
The Showroom is designed to engage around the topic of Rolex watches. Their meticulous craftsmanship and timeless design create lasting generational value that nurtures enduring relationships. That is what Rolex and Bigham Jewelers are all about.